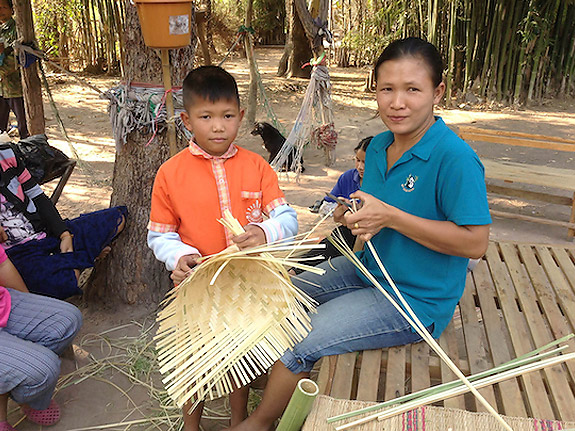 Nut, 12, helps his mother weave sticky rice steaming baskets while
studying in grade 6 at Baan Mark Yaa School in Udon Thani.
(Photo taken prior to receiving EDF scholarship grade 7-12.)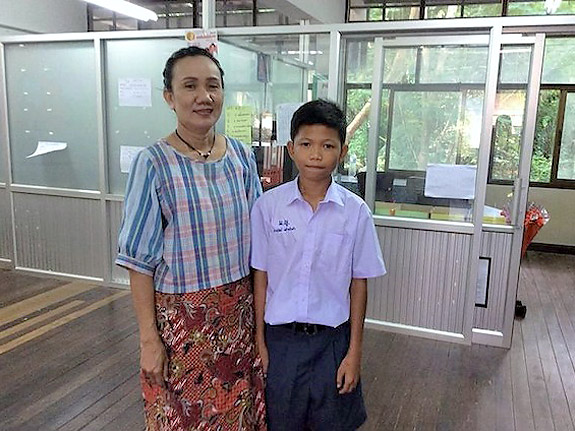 Nut, 16, grade 10, together with Ms Jandaeng Sittiboon,
EDF scholarships' advisory teacher at Nong Wuasor School in Udon Thani.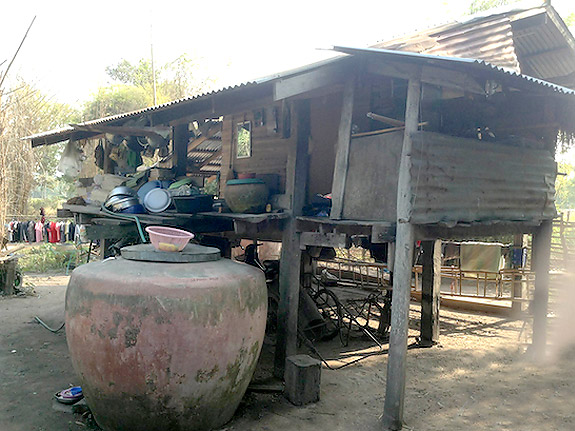 The house where Nut had lived with his parents in Udon Thani
before moving to work in Samut Prakarn.


After graduating grade 12 (high school) in March 2021, Nut, at 18, put on hold his goal to enter university to work in a furniture company in Samut Prakarn province to help with the family income and also to help him save money for his higher education.

"When I travelled to Samut Prakarn province, I had about 3-4,000 baht from my savings during school time in my pocket.

"The COVID-19 pandemic affects my work as well. My colleagues and I cannot travel to some areas to install furniture. Sometimes there is no work for certain days, which means I also don't get paid. I hope that the situation will get better at soonest."

Though he does not get much salary compared to those holding Bachelor's degree, he is proud of helping his family in this tough time. He is taking the situation as an opportunity to discover more of himself and about life in general.

He is determined to fulfill his dream of furthering his education, and vowed not to let poverty derail his goal.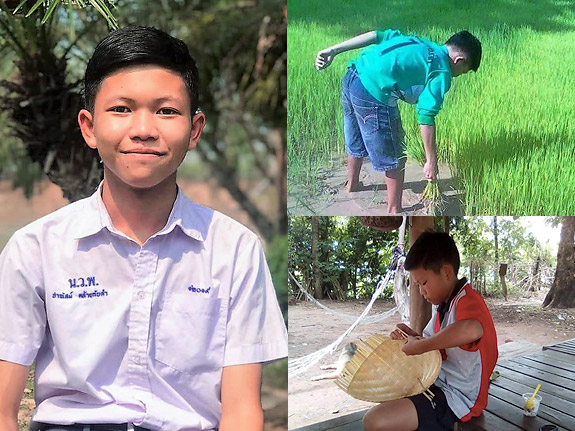 An EDF scholar, Nut studied and helped with the family income
at the same time. He graduated from high school with a GPA of 3.41.
Nut said, "My current work is my first fulltime job after graduating from Grade 12, although I occasionally worked cutting sugar cane or other kinds of work before to get extra income for my family and my personal expenses.

"When I was in Grade 10, I dreamt of becoming an accountant, which was also a personal passion of mine. I changed my mind later on to focus on technology. Before graduating from high school, my family's income got worse as there were not enough work available due to COVID-19 pandemic.

"I made up my mind to skip studying, at least, temporarily and wok to send money back to my parents and save money for my education. I am making the most out of my situation by discovering what I really want to do. I may continue to study in the university or take up short courses after office hours or during weekends, which can help me in the future. If I am able, I would really want to go back to my hometown and start a business that can help develop it along the line of agricultural innovation.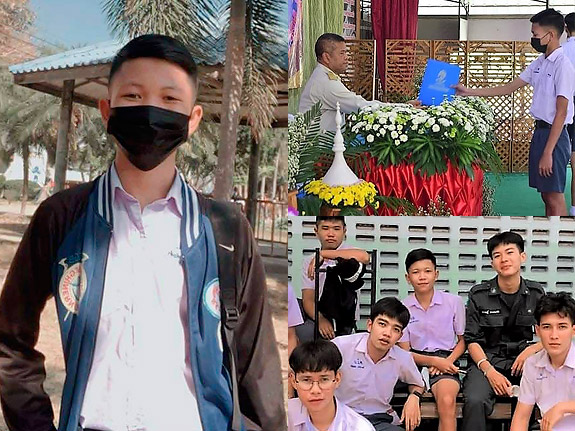 The COVID-19 pandemic has temporarily put Nut's university education
on hold as he helps improve the family income


"I was awarded EDF scholarships for six years from Grade 7-12 and I also received scholarship when I was in the primary school. I am very grateful with all these help and I made it point not leave of my scholarship by doing my part to earn extra income for my family and my education whenever possible.

"I would like to thank EDF donors who supported my education for six years. Your scholarships had helped me and my family in our most difficult times."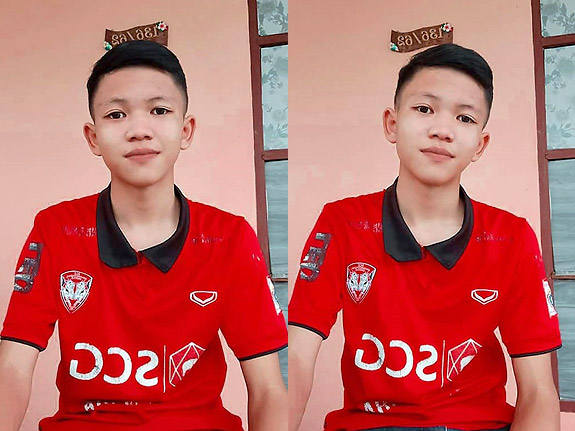 Doing fulltime work allows Nut to earn income for his family, save some
for his higher education and gives him time find out more about himself
and life in general.


Even at a very young age, Nut has believed that "We can't choose where we come from, but we can choose where we go from there."

He is also aware that life is not the same for everyone but everything depends on each of us. That we need to focus on reaching our goals, although there are life challenges, such as COVID-19 pandemic that need to be overcome.

Nut is not giving up with his dreams. He may spend a little bit more time to overcome the obstacles and reach his goals.

EDF wishes Nut all the best in the pursuit of his dreams.