Nowadays, there are only Wun and his 58-year grandmother staying together in an old wooden house, which is almost empty. There is only the sound from an old radio of his grandmother that helps make the house not too silent.
His grandmother is a construction worker and has to travel many times a year to work in another province; 2-3 months for each time. Such situation forces Wun to live alone and do everything by his own very often.

Before leaving for work in another province, the grandmother will leave 500 Baht to the neighbor for Wun's allowance. Wun has to be responsible for everything by his own such as clean the house, do the washing, wash the dishes, and cook. The simplest foods that he can cook such as; instant noodles or fried eggs. Many times that the allowance is not enough and Wun has nothing to eat, then the neighbor will give him some food. In the case that he gets sick, he has to contact with his relatives living in another village to help bring him to see the doctor.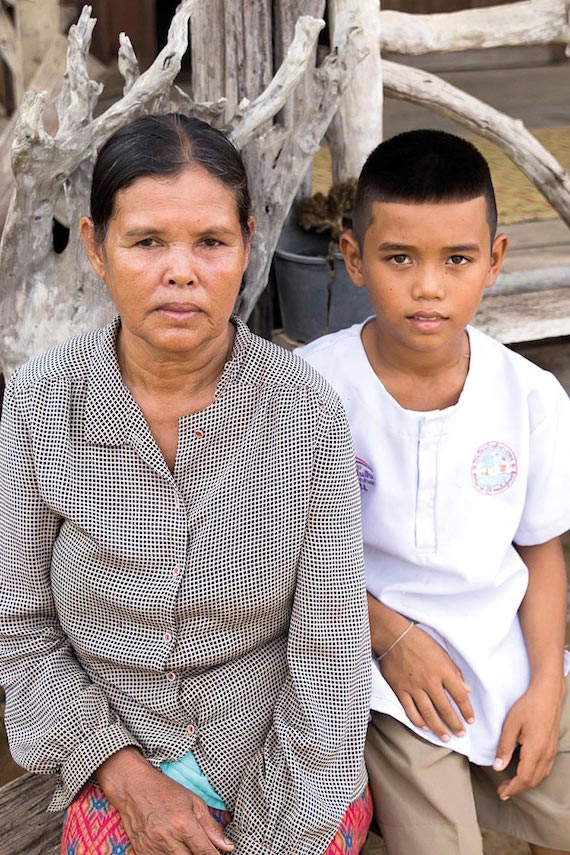 Kitinan or Wun, 12 and his grandmother, a 58-year constuction worker

Everyday, Wun walks 2 kilometers to school and works part time in the rubber or cassava plantation after school and also in the weekends. He always gives the wages to his grandmother for helping relieve her financial burden, but if the grandmother is away, he will keep it himself and manage to spend it sufficiently for his daily living. However, Wun has to sometimes cut class to go to work because he lacks of money to go to school.

His homeroom teacher told us that "Although Wun is not good at studying, but he is not a bad child. His academic performance is average and his favorite subject is Social Study. What I am worrying about him is when he has to live alone for months when his grandmother is away for work and when he has to be absent from school to work to afford enough money for a living"

Wun said about his dream for future that "I wish to be a soldier when I grow up because my grandmother wants me to work for our country and I want her to be proud of me. I must be very happy if I could get a scholarship support so that I do not need to cut class to work when I have no money to go to school"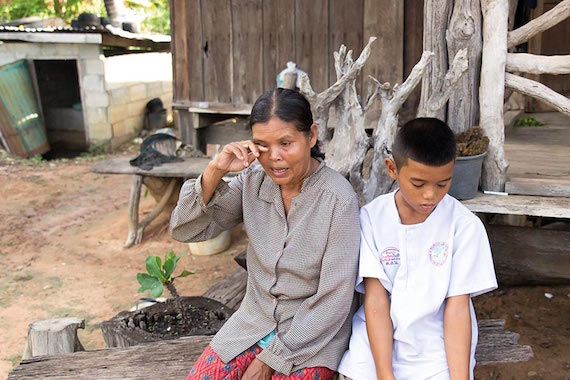 Wun was left alone in this house with his grandmother after his mom and elder siblings moved to live in another province.

In the coming school year 2016, there are more than ten thousands of less fortunate children under the supervision of EDF Foundation who are now challenging with a variety of complicated "Life Lessons" that may risk on their "Future". They need more than sympathy and pity, they need "HELP" and support from someone who will give them the opportunity to make a better future for themselves through receiving education so that they can be self reliant and equipped with knowledge and wisdom to overcome any other "Life Lessons" in their lives.