EDF scholarship program for students in upper secondary school (Grade 10 - 12) and vocational school is a special scholarship program started in 2010 to allow high school students who proved with good academic achievement from poor family background to have better educational opportunity.

In the hope that the knowledge they learned in upper secondary or vocational level will be used to help themselves and their families by pursuing a better future career or even furthering their higher educational level. Mainly , the sponsorship is used for dormitory rent, traveling expenses to school, extra curriculum activities and other educational related expenses that the government does not cover.

Scholarship Student is selected from those that are graduating from Lower secondary Year 3 (Grade 9) and wish to study in an upper secondary or vocational school but lack funds or parents are not able to support them.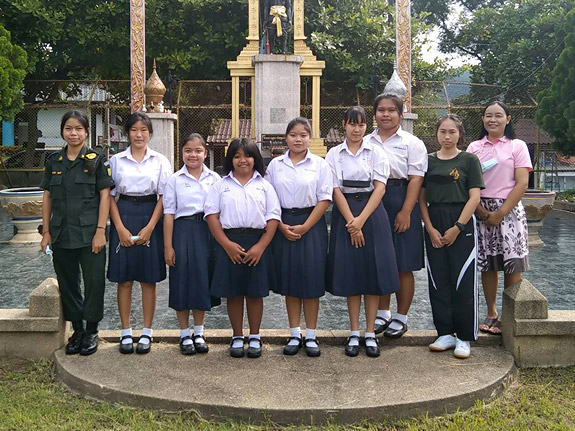 Upper Secondary Scholarship Students Scholarship hand over Ceremony
at Ngammuang Witayakom, Phayao Province in School Year 2021

Type of support:

A 1-year scholarship valued 5,000 baht/student

Qualified student candidates are those:
whose households are impoverished but would like to continue their education at upper secondary/vocational level

who have good behavior and whose lower secondary GPA is 2.75 or over

whose parents are not government officials or employees of a public enterprise, or do not have a permanent employment