EDF Lower Secondary Scholarship Program started in 1988 with the main purpose to foster educational opportunities to the underprivileged children starting from granting 41 scholarships in Udonthani province with continuing support from donors who relaize the importance of providing educational opportunities to poor students in remote areas of Thailand. As a result, EDF , to date, is able to provide scholarships covering 61 provinces through out Thailand, with over 400,000 less fortunate students receiving scholarships in more than 5,600 schools. (See more EDF Scholarship Statistic 1988-2022)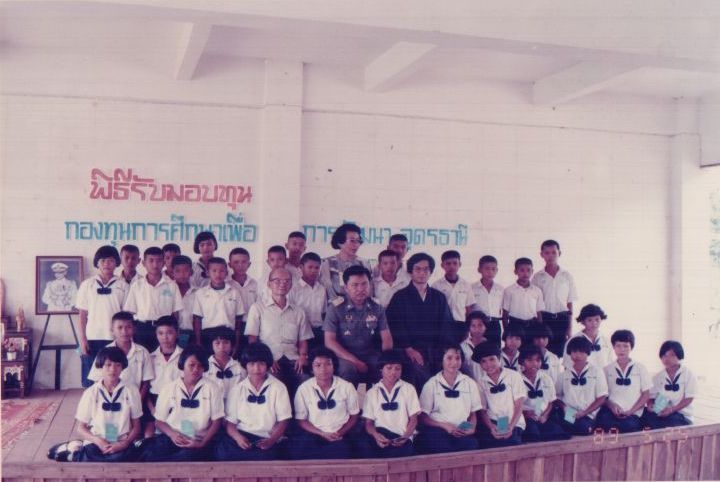 EDF First Year Scholarship Handover Ceremony in Udonthani Province in 1988.

Sponsoring a student under EDF Scholarship Program is 1:1 basis, where the scholarship fund from each donor will be granted as a scholarship to the individual student directly. So, the children can spend on educational related purposed under the supervision of a teacher.

EDF Lower Secondary Scholarship Program is to support poor students who wish to study further to lower secondary school (Grade 7-9) and selection is based on poverty level and the willingness to learn. Their grades level will not be considered in the scholarship eligibility process.

This Program is for students from impoverished backgrounds who are about to finish their primary education and wish to continue their education onto secondary level.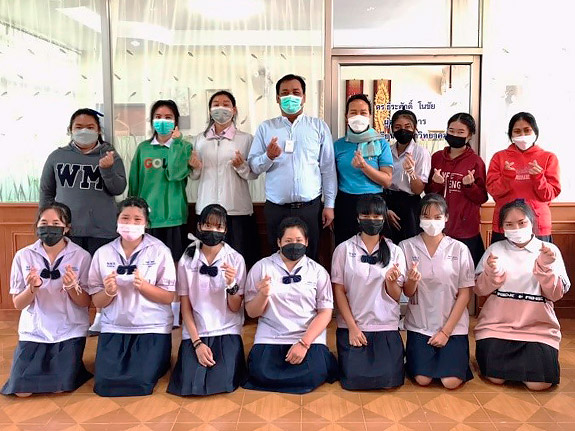 EDF Lower Secondary Scholarship hand over Ceremony
at a school in
Chiang Rai
Province in School Year 2021

Types of support:

A 3-year scholarship valued 6,000 baht/student
A 1-year scholarship valued 2,000 baht/student

Qualified student candidates are those:
who are currently studying in primary year 6 (Grade6) and would like to continue their education at lower secondary level

whose annual household income is less than 50,000-70,000 baht

whose parents are not government officials or employees of a public enterprise, or do not have permanent employments

who have a strong sense of responsibility and display a high level of social awareness and good behaviour.