Despite working and living in hardship, Jintaphorn never gives up hope and always be diligent in studying with good academic performance. She wants to get a scholarship to help lighten the financial burden of her family on her education and continue her study in higher level so that she can get a job and support her family's well being.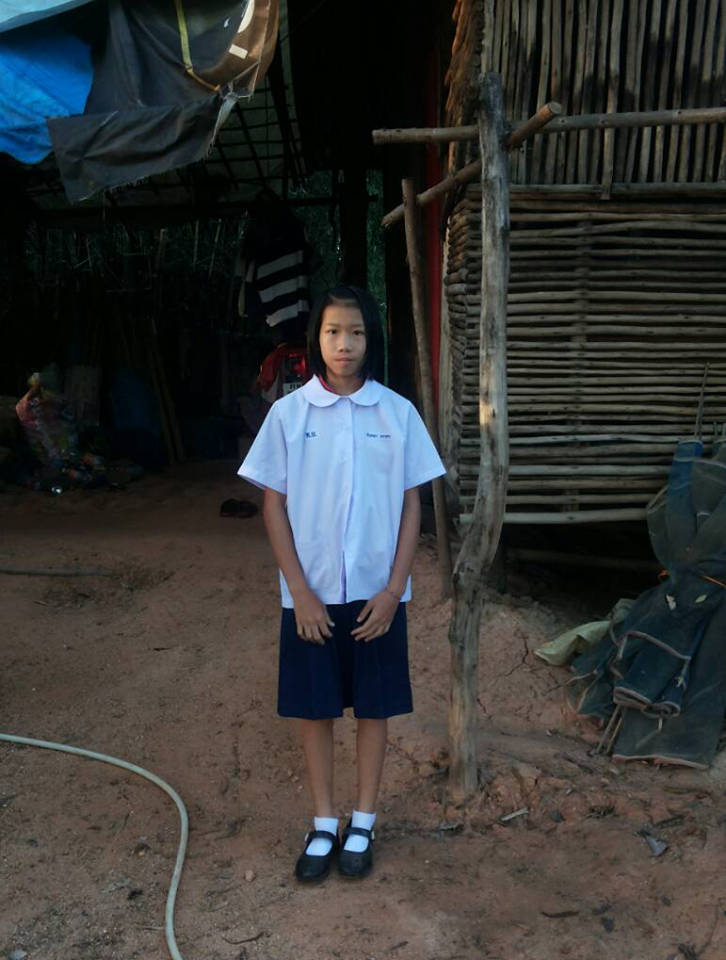 ๋Jintaphorn, 13, EDF Scholarship Candidate (Grade7-9) School Year 2019, Nakhon Phanom Province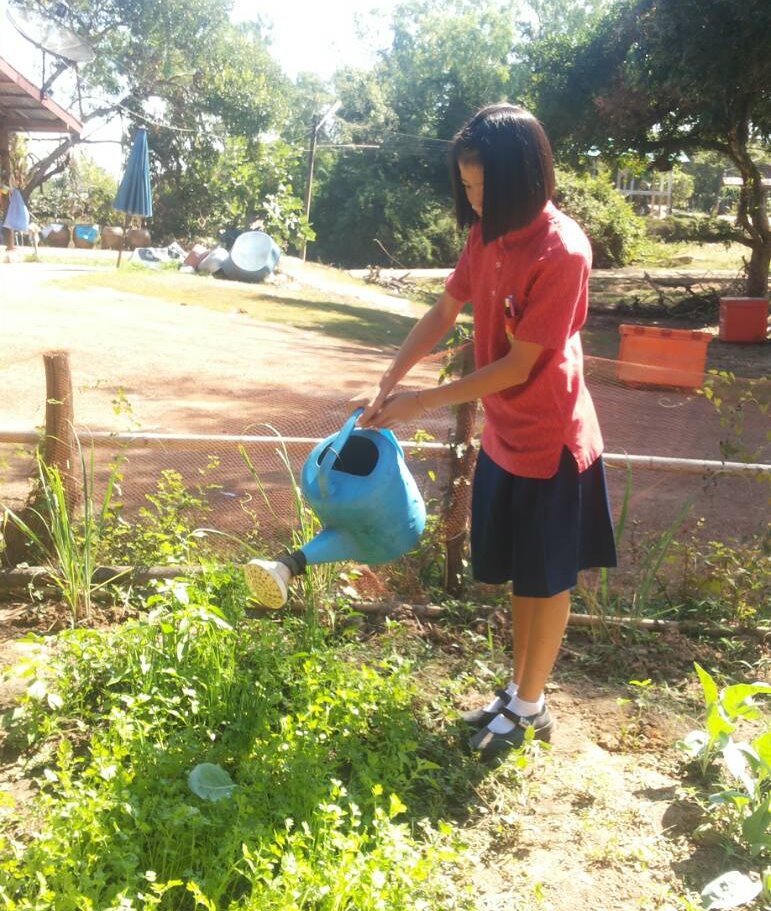 Jintaphorn wakes up early everyday to pick up the vegetables in the small garden at home and sell in the market before going to school.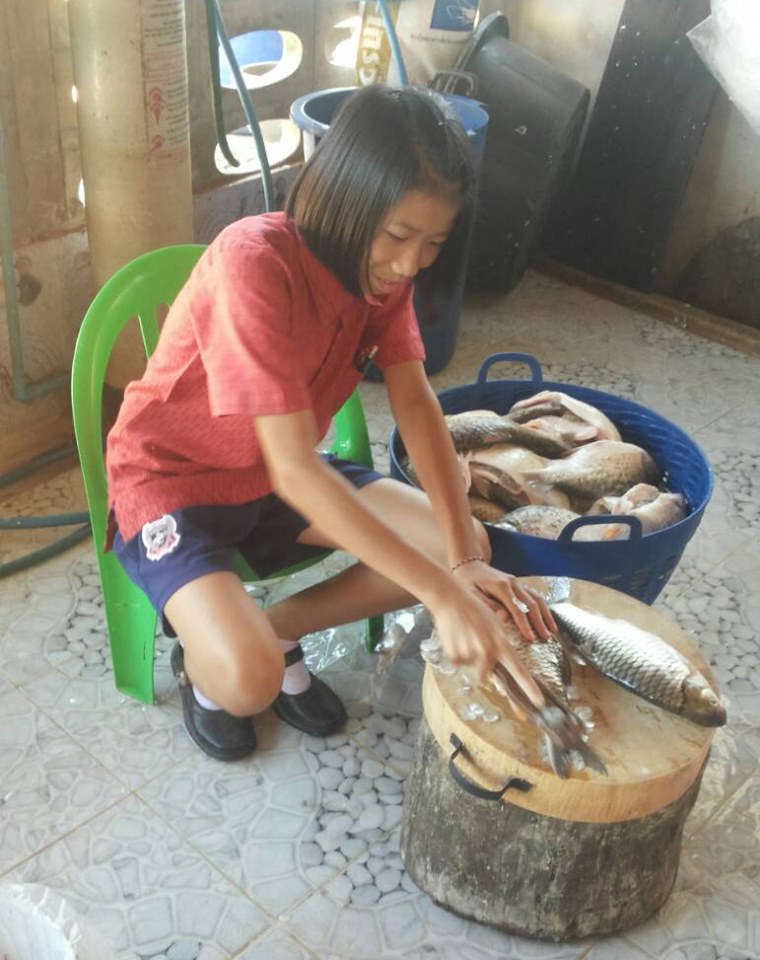 Jintaphorn also works as fish butcher in the evening after school to help earn extra income for her family.