Besides studying, Pik is also talented at playing musical instrument and was chosen as a memeber of the school marching band. Recently, the school just won the 2nd prize in the marching band competition in provincial level.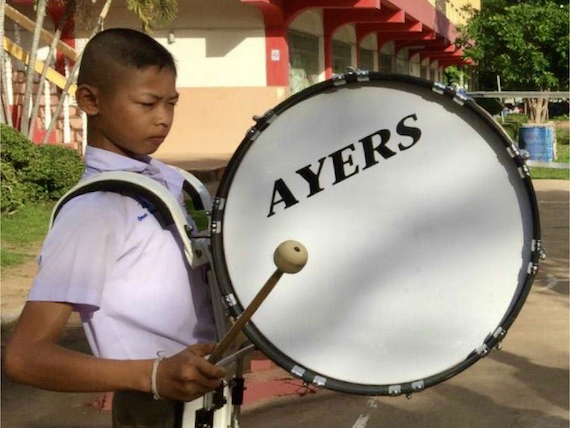 Pik is talented in playing musical instruments and also a member of school maeching band

.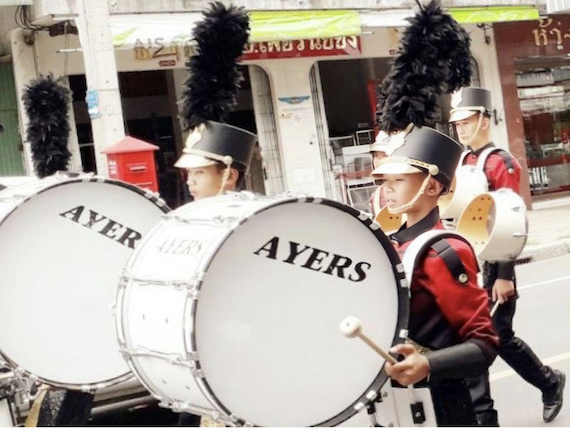 His School Marching Band recently won the 2nd prize in provincial marching band competition
After school, Pik always practices with his friends in the marching band and then goes to help his father work part time at the local noodle shop such as serving and washing the dishes and get paid 80-100 Baht each time. After his mother got pregnant and had to stop working, Pik has to go to work at the noodle shop in the evening almost every day to help his father earn enough for the living.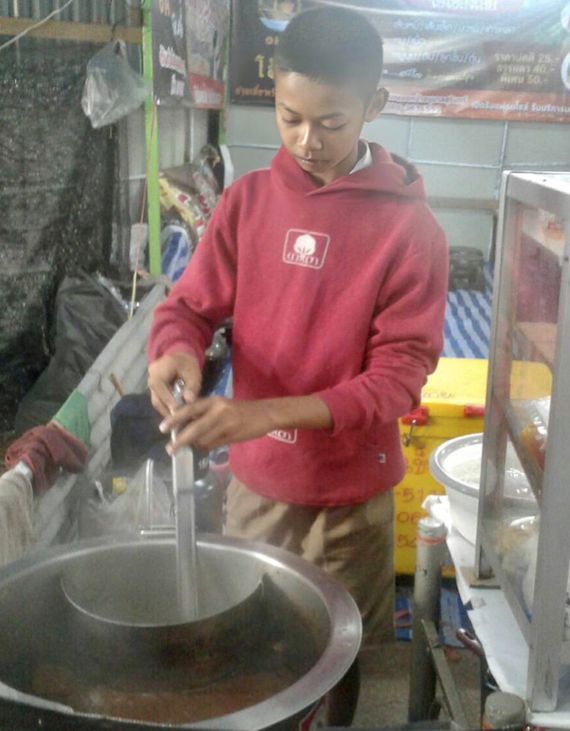 After finish practicing with school marching band, Pik oftem helps his father work part time at a local noodle shop.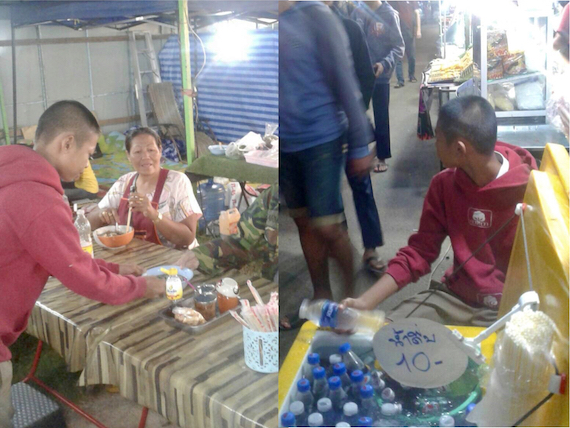 Pik helps serving noodles and washing the dishes and get paid 80-100 Baht each time
Pik dreams to be a professional musician and wish to continue his education until finishing secondary school so that he can pursue his dream onto higher education. His homeroom teacher is touched by his hard working in studying and practicing playing music, and decided to apply him for EDF scholarship to continue his study in the coming school year 2020.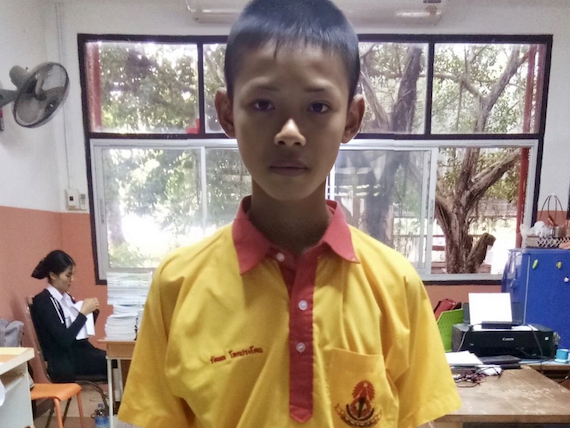 Pik dreams to be a musician, therefore, he decided to apply for EDF scholarship to pursue his dream in studying onto higher education
Pik wrote in his letter enclosed with the scholarship application that "If I have a chance to get a scholarship,I will try my best in studying and practicing skill in playing musical instruments to pursue my dream, I just want an opportunity to reach my fullest potential in studying so that I can have a good job and earn enough to support my parents and elderly grandparents"