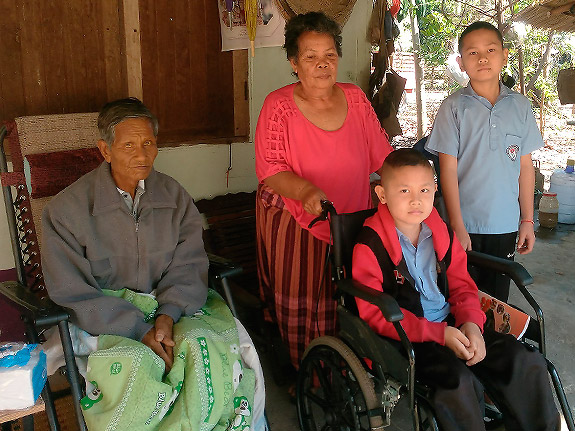 Kittiwat (On the wheelchairs) with his grandparents and elder sibling.
I was born physical disabled and could not walk. I have to use wheelchairs to go to school. On some day that my wheelchairs are broken, my classmates help carry me around to do school activities. After school and on the weekends, I help my grandparents with chores as much as I can do such as clean the floor to help lessen their burden. I love watching my friends playing soccer at school and I wish I could be a goalkeeper. I also dream to be a soldier to help and protect our country and people.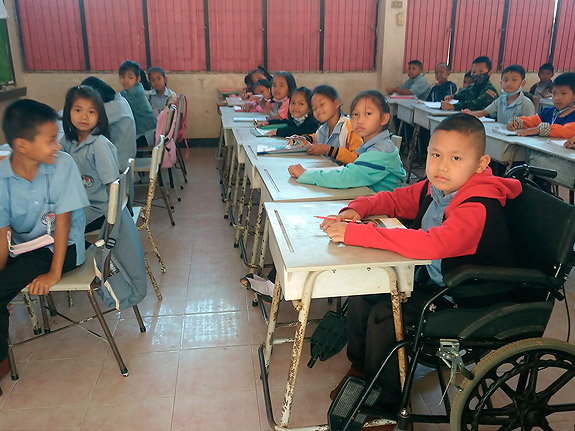 Kittiwat goes to school on his wheelchairs with good help from his classmates.
I want to receive scholarship support to further my education at a higher level and pay for necessary school expenses as well as traveling expenses to go to school. I will also keep some for saving.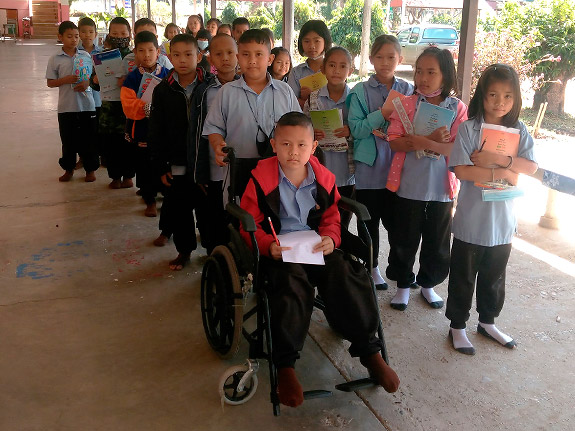 Kittiwat with his friends in school
I could not imagine how long I could study in school because my grandparents have not enough money, but if any opportunity arises, I would like to continue onto university level.
I am so delighted to know that the teacher applied for an EDF scholarship for men the coming school year 2021 and I could get a scholarship, I will spend the fund wisely for my education and I will be very much grateful for the kindness of the sponsor.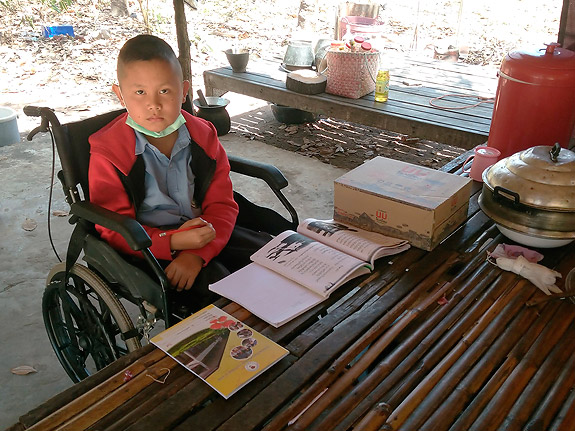 After school, Kittiwat will help his grandparents with some chores before reading books and doing homework.