Both of them are now studying in the 7th Grade at the same school, Ban Lam Nang Raung School, Buriram Province.

Further to the poverty, both of the boys also share the same destiny of being abandoned and lack of warmth and love from their parents. Hoo's parents were forced by poverty to leave him to stay alone with elderly grandmother so that they could move to work as construction workers in Surat Thani province in Southern Thailand. Hoo's grandmother is, however, too old to take a good care of him since she is not able to walk well and work to earn for a living due to her health problem. Both grandma and grandson could survive from only 800 Baht monthly elderly allowance subsidized by the government and another 1,000-2,000 baht monthly fund supported by Hoo's parents.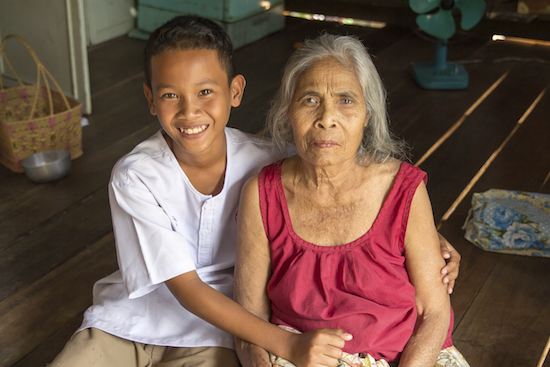 "Hoo" or Thanakorn Naraphong, 13 with his 73-year grandmother.
While KR was sent by his parents to stay with an acquaintance
who is the Thai boxing camp owner in order to lessen the financial burden of the family. KR then has an opportunity to learn and practice Thai boxing and fight in many boxing matches to hunt for the reward money to pay for his own living and studying expenses while sending some remaining funds to support his poor parents.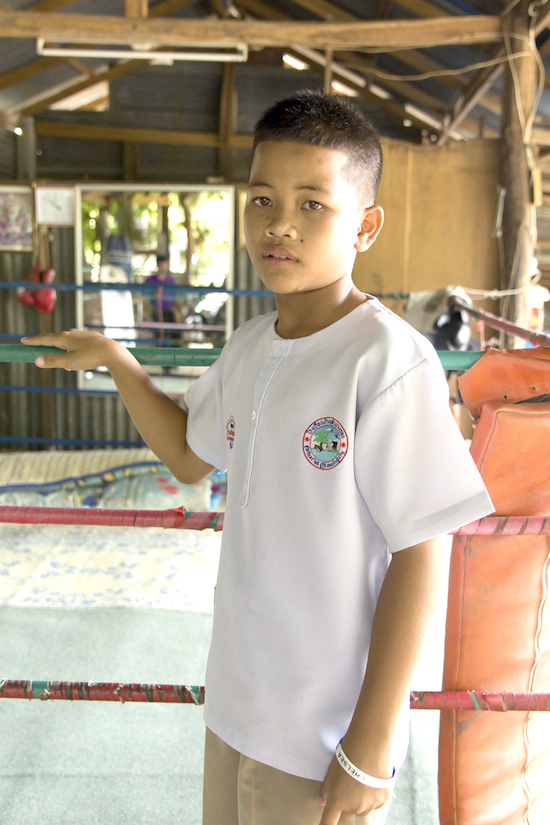 "KR" or Sakkarin Somjai, 13 who was sent by the parents to stay with his uncle
in the Thai boxing camp.

Hoo also has another elder sibling who had to quit school at grade 9 to accompany the parents to work as a construction worker in Surat Thani province. In addition to studying in the classroom, Hoo also loves playing football and dreams to continue his higher education in the Sport College so that he can be a professional football player or a football team coach and earn enough money to support his family.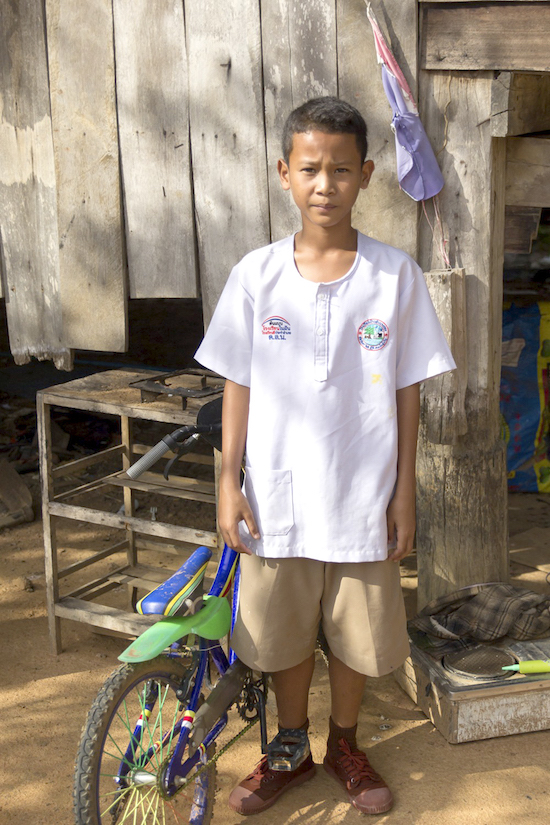 Hoo dreams to be a professional football player or a football team coach someday.

In the other hand, KR has a dream to be a professional Thai boxer in the future. Besides helping with chores in the boxing camp, KR has to wake up at 5am every day to run for 4-5 kilometers and practices boxing with the sand bag before taking a shower and gets dressed to walk to school in the morning. After school, he also rushes home to do homework and then practice boxing until late at night. Although things are not so easy for a little boy at the same age, but KR never gives up and works harder in both studying and practicing Thai boxing in order to pursue his dream for the better future.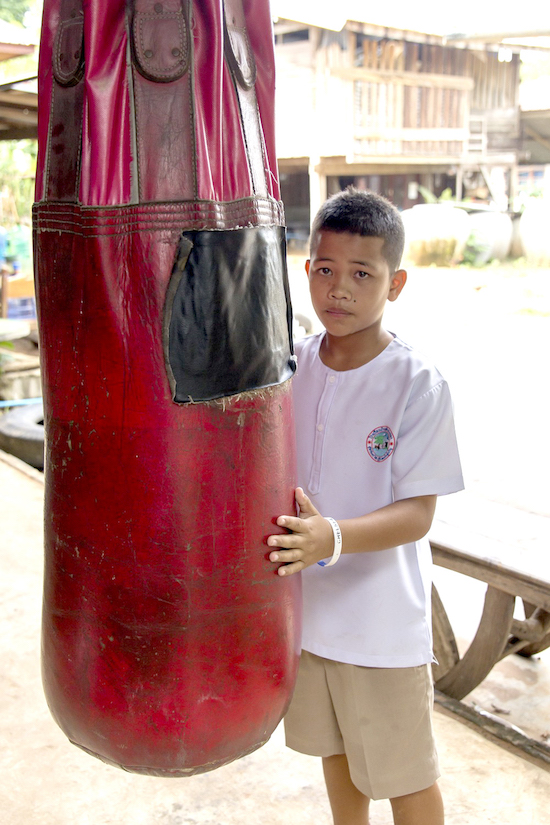 KR dreams to be a professional boxer so that he can earn money to support his family

Hoo and KR also expressed their heartfelt thank you to the scholarship sponsors who gave them education opportunities and helped lessen the burden of education expense for their parents. They also promise that they will spend the scholarship fund wisely for the education purpose and be a good child, do their best on the study in order to make their dream come true!!

"Dreams" of Hoo and KR are just a part of "Dreams that are coming true" of 7,219 poor students who have already received scholarship support during the first term of this school year 2015. However, TODAY, there are still other 2,700 less fortunate Thai students that still awaiting for "Education Support" from kind and caring people so that they could pursue their "Dreams for Better Future" like other lucky scholarship students.