Tueanjai Pensawad, as a scholarship student, has become a teacher at Phen Pittayakhom School, Amphoe Phen, Udon Thani Province, which is her hometown, after her graduation in Bachelor's Degree. It was the school that she used to study with the scholarship being granted to her about 30 years ago. Currently, she is 43 years old. She is married with 2 children. She told us about her memorable past story, "The financial aid granted from EDF could really assist me in all my necessity. When I graduated Grade 9, my family did not have any money to support my study. My father was a janitor and his 5 children were still studying. Therefore, I applied for the EDF scholarship."

"Had I not been granted the scholarship by EDF, I might become a construction worker or a factory worker. I am a teacher because of EDF. EDF offered me the education opportunity and totally changed the fate of a miserable young girl into a teacher in the school that I used to study. EDF offers the education opportunity to many poor children in the schools in the remote rural areas so that they could find a job and live in their hometown."

"When I was young, I had to spend 2-3 hours riding bicycles from home to school for about 27 kilometers. The total distance including the round trip was about 50 kilometers. It was a difficult time."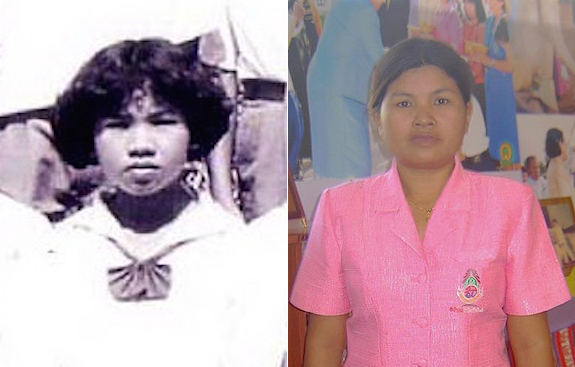 Left: Tueanjai Pensawad, one of the first-year EDF scholarship students of Udon Thani Province in 1988
Right: The present Tueanjai Pensawad who is currently a teacher at Phen Pittayakhom School, Udon Thani Province


"I have to say that it was an opportunity at that time. EDF did not only offer the scholarship, but their scholarship coordinator also gathered the students being granted the scholarship in the same year to meet every Thursday. The students were taught about how to study and how to use the money wisely and make the utmost benefits out of it."

"My life today is considered quite successful. Even though the income is not much, we can live with it if we live self-sufficiently. From that day until today, I have learned that education is of great importance because people with knowledge can have farther vision than those without it. What I am trying to achieve today is to support the people of my area to have more opportunity."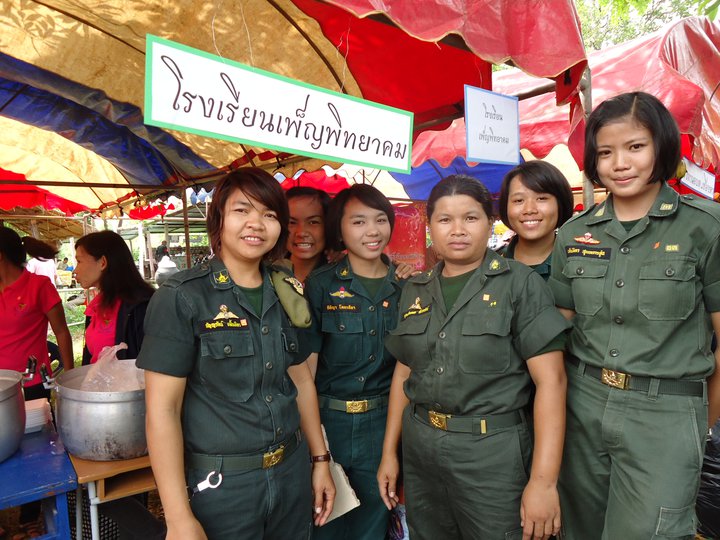 The present Kroo Tueanjai Pensawad while joining the activity of the Thai Reserve Officer Training Corps Student Course of students from Phen Pittayakhom School, Udon Thani Province

The epilogue of "Kroo Tueanjai" is just another example of the result of education opportunity of EDF from about 30 years ago. Today, there are still many underprivileged children waiting for the opportunity to change their future like what this person used to receive.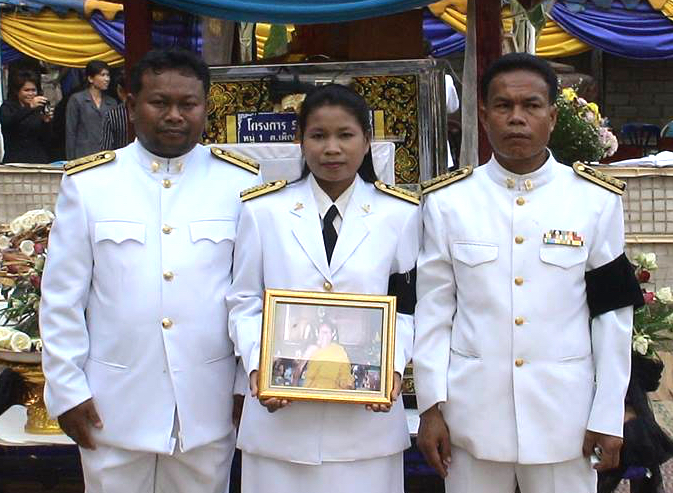 In the family of Kroo Tueanjai, it was not only her that used to be EDF scholarship student, but one of her younger sister was also used to be EDF scholarship student. And she is currently a nurse. (The middle person)