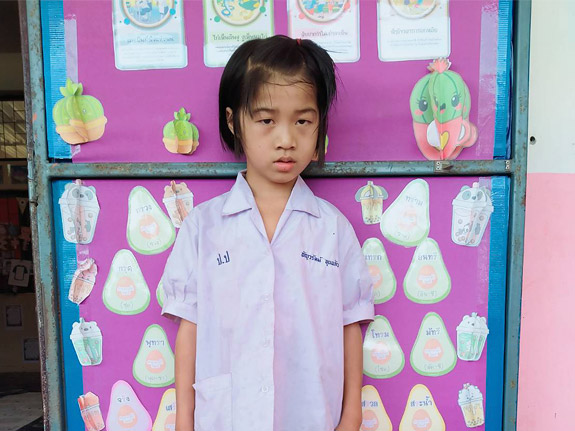 Khai Mon is physically handicapped and is learning-challenged as well.
Traveling to school has been difficult, so her mom takes her to school and pick her up regularly. When joining school activities her friends are always there to help her but she tries to keep up with her friends, even queueing up for lunch at the school canteen. Her younger sister, who studies at the same school, looks out for her, brings her food and helps wash the food tray after eating.
Khai Mon cannot read nor write yet due to her learning disabilities, but she can draw lines along dotted lines and do some drawing or painting as best as she can.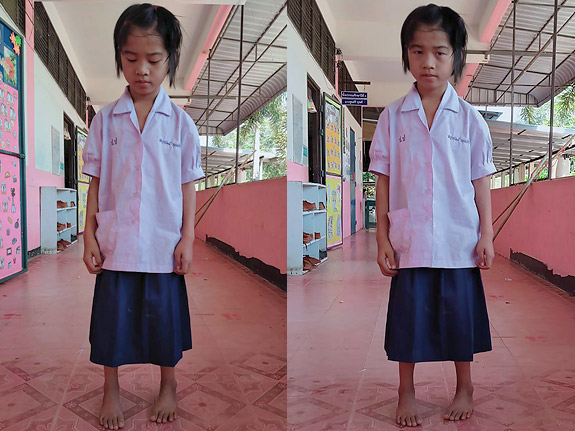 Khai Mon's two legs are bent and she is unable to stand or walk for a long time.
After school, Khai Mon helps her mother with small housework. She has to stop studying many times to travel to hospital for medical treatment. This causes her family huge expenses.
My name is Tipanan Siangwan, I am her teacher and I am writing this on her behalf. Please help Khai Mon receive a scholarship.