Phatcharaporn Wongwai "Precious Stones"
 

Phatcharaporn Wongwai "Precious Stones"
"I want to study in higher education level so I could find a job in a company and earn lots of money to support my family" the soft voice of a little girl declared her will honestly. The determined eyes shown that she will do anything to make it became true.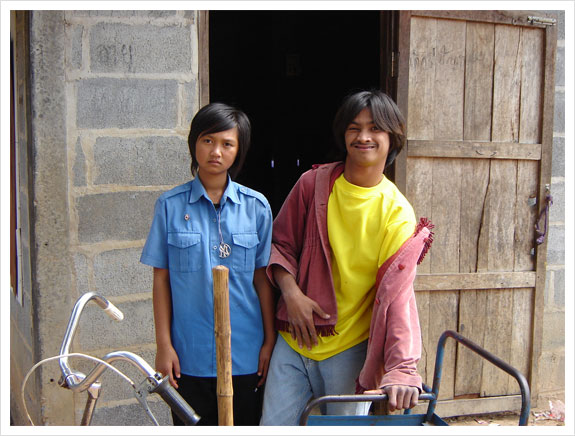 Phatcharaporn Wongwai or Nui is a 12 years old little girl, a grade 6 student of Ban Songkorn School, Tambon Pongkham, Amphoe Warnyai Mukdaharn province. Nui told us that she has 2 elder brothers. The oldest one is 20 years old, suffers from poliomyelitis and cannot take care of himself. The second brother is 17 years old. He has to leave school to work after finished just junior high school to work as a general laborer in the village. There are many times when he can not find any work, he goes to collect stone from Khong River bank for selling. Nui and brothers were abandoned by their parent since they were just small. They were raise up by their old parent who can not work well because they are quite old.

Nui and her family are living in a small house, normally she is the one who all house chores such as cleaning house, dishes washing and washing and ironing. On weekend she has to go out to help her brother collecting stones for some extra small money and her disable brother has to be the one who take care house work.

Nui also told us that she loves singing and when we asked her to sing for us, we found out that she is the one who has real beautiful voices. Therefore singing is not what she really dreams for, the dream she is longing for is to have a chance for studying further in higher education level.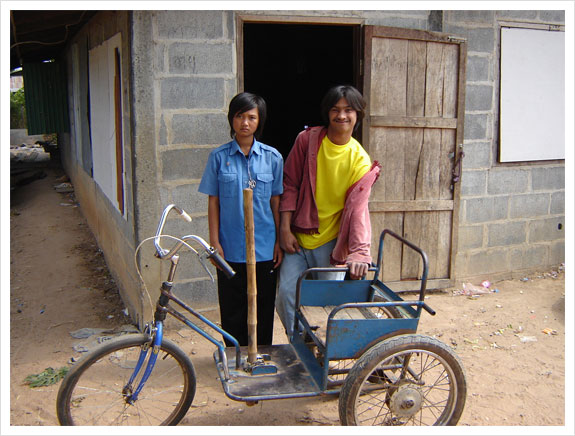 This is what the little girl told us sadly about her real life and her dream. Nui's dream would become true or not, nobody could tell. Therefore she only hopes that there would be chance given to her, chance to study further. That's all what she hope for, just to follow her dream.